My name is Chris.
I plan and execute social media campaigns. I design user experiences and site architectures. I design and code email campaigns and websites.
I solve problems.
About
My name is Chris Dizon and I am a web design and user experience professional based in Phoenix, Arizona. I currently serve as engagement systems analyst for ASU Enterprise Partners, managing the online giving and events system for one of the biggest universities in the world.
In my ten-plus years of experience, I've proven myself as highly skilled in a number of different disciplines, including web design, information architecture, content strategy and social media. My colleagues know me as a problem solver, a great team player, and a quick learner.
I earned bachelors of arts degrees in journalism/mass communication and political science and a post-graudate certificate in technical communication from Arizona State University.
In my spare time, I enjoy traveling, reading (particularly about history, geography, baseball, soccer and cities), watching a lot of sports, and I am currently learning Dutch and French.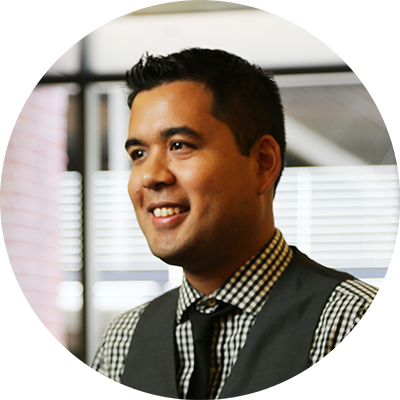 July 2016–present
Engagement Systems Analyst
Arizona State University Enterprise Partners
Tempe, Arizona
In my current role, I am responsible for utilizing Salesforce to meet the online giving and engagement goals of Arizona State University. This includes the planning, design and creation of online giving forms and event registration forms. Full description TBA.
Salesforce
Salesfoce Marketing Cloud
Affiniquest
Fonteva
Adobe Creative Suite
email design
email marketing
UI/UX design
July 2014–June 2016
Web developer/manager of online communication
Arizona State University Foundation
Tempe, Arizona
In my current role, I am primarily responsible for strategizing and creating content for use on the ASU Foundation's website and social media channels. How can we use content to share our mission with our audiences? How can we encourage our audiences to support our cause? These are questions I attempt to answer every day.
iModules
ExactTarget
Adobe Creative Suite
web design
email design
email marketing
UI/UX design
social media
July 2010–July 2014
Web designer/developer
Arizona State University Foundation
Tempe, Arizona
While my official role was listed as a web designer and developer, my duties went far beyond *just* designing and developing websites. In fact, I was I was heavily involved in the entire process from start to finish, including content development, design and migration of two different iterations of our organization's website, asufoundation.org. I worked on a number of other web projects, including websites for the Sun Devil Family Association and ASU Foundation Engagement Programs. Beyond my listed duties, I have also managed our student intern, and in 2013 I began managing the organization's social media efforts.
DNN
Lyris
SharePoint
Visio
Adobe Creative Suite
web design
web development
UI/UX design
social media
April 2006–July 2010
Email marketing and web coordinator
Pulte Homes
Surprise, Arizona
My first *real* job involved working directly with marketing managers all over the country to design and execute email marketing campaigns. I was assigned the region with the highest volume of campaigns, the Southeast and Florida markets. Because of my understanding of email design and the comany's branding, I was made responsible for designing and coding the company's email marketing templates for its three brands, developing a design that would be used by each of their markets across the nation.
ExactTarget
Adobe Creative Suite
email marketing strategy
email design
Freelancer
I enjoy practicing and honing my skills, and have worked on a number of projects outside of the office, including web design, blogging, social media and web development projects.
web design
blogging
social media
Education
Arizona State University
August 2000–May 2005
Bachelor of Arts, Journalism/Mass Communication
Bachelor of Arts, Poltical Science
Minor, Communication
Certificate, Technical Communication (2012)
During my undergraduate studies, I enjoyed my college experience so much, I stayed an extra year and finished two degrees and a minor. In 2012, I finished a post-graduate certificate in Technical Communication, taking courses in technical writing, social media and visual communication.
Contact me
Questions about my work? Interested in working with me on a freelance project? I'm always up for additional projects or to talk about my work.