Hi, my name is Chris.
I design and code websites and email campaigns. I administer Salesforce CRM, Marketing Cloud and Commerce Cloud environments. I plan and execute marketing journeys and social media campaigns.
I solve problems.
About
My name is Chris Dizon and I am a Salesforce administrator and web designer/developer based in Phoenix, Arizona. I currently serve as the Marketing Cloud Specialist for WillScot Mobile Mini, the industry leader in modular space and portable storage. I previously served as engagement systems analyst for ASU Enterprise Partners, managing the online giving (Salesforce Commerce Cloud), email marketing (Marketing Cloud) and events (Eventbrite) systems for one of the biggest universities in the world.
In my fifteen-plus years of experience, I've proven myself as highly skilled in a number of different disciplines, including Salesforce administration, web design/strategy, website management, email marketing, and social media. My colleagues know me as a problem solver, a great team player, and a quick learner.
I earned bachelors of arts degrees in journalism/mass communication and political science and a post-graduate certificate in technical communication from Arizona State University. I hold six Salesforce certifications, including Administrator, Business Analyst, Marketing Cloud Administrator and Marketing Cloud Email Specialist, as well as HTML, CSS and SQL developer certifications from W3 Schools.
In my spare time, I enjoy traveling, reading (particularly about history, geography, sports and travel), watching sports, learning languages, collecting vinyl records and football (soccer) scarves, and spending time with my family.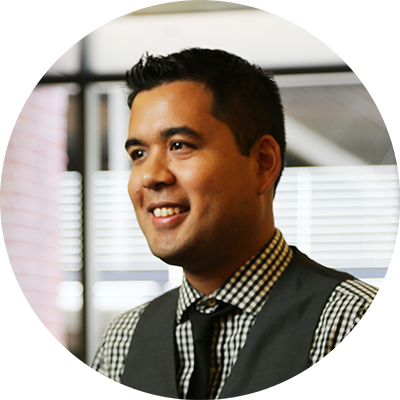 May 2023–present
Marketing Cloud Specialist
WillScot Mobile Mini
Phoenix, Arizona
Lead administrator for organization's Salesforce Marketing Cloud instance, as well as Marketing Cloud Intelligence and Marketing Cloud Personalization tools
Led Marketing Cloud's configuration and administration
Responsible for supporting day-to-day SFMC operations and creating and managing email campaigns and automated journeys
July 2016–May 2023
Engagement systems analyst
Arizona State University Enterprise Partners
Tempe, Arizona
Administrator for Salesforce CRM as well as Commerce Cloud, Marketing Cloud and various event registration platforms, including Fonteva Events and Eventbrite
Helped successfully transition organization's online donor database from a series of outdated systems to an all-encompassing system built on Salesforce
Managed the first university online giving platform built on Salesforce Commerce Cloud
Led effort to introduce Salesforce Marketing Cloud Journey Builder to fundraising efforts
July 2014–June 2016
Web developer/manager of online communication
Arizona State University Foundation
Tempe, Arizona
Developed and executed social media strategies for organization's Twitter and Facebook accounts
Designed brand-new responsive email templates for all units and managed all email campaigns
Coordinated and executed social media and email marketing efforts for single-day giving campaigns that raised over $4.0MM from 2,548 donors in 2016 and $1.48MM from 1,766 donors in 2015.
July 2010–July 2014
Web designer/developer
Arizona State University Foundation
Tempe, Arizona
Led total revamp of entire organization's web prescence, including a new asufoundation.org website
Conducted research and developed new content strategy/site architecture for websites
Led re-design and planned content strategy for asufoundation.org and subsidiary websites
Built organization's first Sharepoint-based Intranet
April 2006–July 2010
Email marketing and web coordinator
Pulte Homes
Surprise, Arizona
Coded and deployed hundreds of email marketing campaigns for Pulte Homes, Del Webb and DiVosta Homes brands
Worked directly with regional sales and marketing teams to manage campaigns, analyze effectiveness of email campaigns and suggest future marketing strategies
Managed highest volume of email marketing campaigns on team
Designed and coded email marketing templates for usage in all Pulte Homes, Del Webb and DiVosta homes email campaigns nationwide
Other projects
Created the Northwest Passage website, the most comprehensive website on the "grunge" music scene of the '90s. Designed, developed content and social media strategy, gathered information through interviews and research, and wrote majority of articles and online content.
Worked on various projects, including web design, social media and blogging.
Education
Arizona State University
August 2000–May 2005
Bachelor of Arts, Journalism/Mass Communication
Bachelor of Arts, Political Science
Minor, Communication
Certificate, Technical Communication (2012)
Earned degrees in Journalism/Mass Communication from the Walter Cronkite School of Journalism and Political Science from the College of Liberal Arts and Sciences, as well as a minor in Communication. Later completed a post-graduate certificate in Technical Communication.
Skills
Salesforce CRM
Salesforce Marketing Cloud Engagement
Salesforce Commerce Cloud
Web design/development
Web content management
HTML
CSS
SQL
AMPScript
Email marketing
Content strategy
Technical writing
Information architecture
Social media strategy
Contact me
Questions about my work? Interested in working with me on a freelance project? I'm open to additional projects or talking about some of the cool stuff I've worked on in my career.